Curb Appeal Tips For Your Morrow County Home For Sale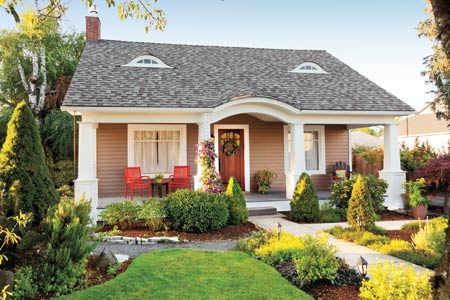 Sometimes the idea of getting your home ready to sell can seem like a time consuming and long process, and you might be tempted to sell it as is.  By adding a little curb appeal to your Morrow County Home, your home may sell faster and for more money.  Here are some improvements that add that visible first impression value without taking weeks of labor, or breaking the bank:
The Front Door
A bright and fresh painted front door will give a sense of welcome and vitality to your Morrow County Home.  Make sure your front door is clean of grime and clutter, and give it a fresh coat of a deeply hued paint that blends or contrasts with the rest of the exterior.  Also think of refreshing the paint on the shutters as well.
Exterior Lighting
Properly placed exterior lighting can add dramatic interest to your Morrow County Home.  Clean up or replace an old porch light.  Make sure the bulbs in the fixture will cast an attractive glow over your entryway.  Enhance your evening curb appeal with easy to set up solar LED landscape lighting along the walkway or driveway, or to highlight a particularly beautiful plant or garden statue.
House Numbers
Buyers often drive through neighborhoods looking for the perfect Morrow County Home for them.  Brighten up that brass, repaint the numbers, or replace them with decorative ones to make your home more appealing to those buyers who are scoping out your neighborhood.
Clean Up Your Landscaping
Spend the weekend removing dead plants and shrubbery, trimming bushes and trees, mowing and trimming the lawn and removing weeds.  Buyers love to see a cared-for lawn.  It gives them the impression that your home is well cared-for and well loved. It might make them want to love it too.
Planters and Flowers
Seasonal flowers in window boxes, pots, container gardens or hanging baskets make an eye-catching addition to any house.  Make sure the pots, planters and baskets are in keeping with the house's architectural elements and flow well with your Morrow County Home.  Keep an eye on the blooms, and remove any that are past their prime.